More than 53 million Americans suffer from some form of arthritis. Professional athletes are no exception. Arthritis is characterized by joint pain, swelling, stiffness and decreased range of motion. Despite this, several prominent athletes have overcome their arthritis symptoms and maintained a competitive edge in professional sports. Read on to read the inspiring stories of athletes who have conquered arthritis.
Shaquille O'Neal
Shaquille O'Neal is best known for his extensive and successful basketball career, including the 1992-93 Rookie of the Year award, an MVP award, 15 selections to the All-Star game, three All-Star MVP awards and two scoring titles. Despite this, O'Neal has had arthritis in his big toe for several years. Running and jumping with his heavy, 320-pound frame may have contributed to his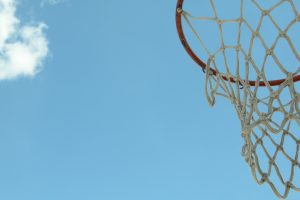 arthritis, but he continues to remain active in his retirement.
Kristy McPherson
When Kristy McPherson was 11, she was diagnosed with a form of juvenile rheumatoid arthritis. This painful autoimmune condition can have a severe impact on mobility, and McPherson was unable to walk for an entire year. However, McPherson did not let her diagnosis get her down. In consultation with her orthopedic specialists, she learned how frequent physical exercise could help her stay mobile and manage her symptoms. Now, McPherson is a celebrated golfer on the LPGA.
Dorothy Hamill
At the 1976 Winter Olympics in Innsbruck, Austria, figure skater Dorothy Hamill enchanted the world with her gold medal winning performance. Sadly, Hamill now has osteoarthritis of the hips, knees and neck. Despite this, Hamill continues to skate five days per week. Physical therapists recommend long warm-up routines with plenty of stretching to help people with arthritis stay mobile.
Kristin Armstrong
At age 27, Kristin Armstrong was diagnosed with osteoarthritis in her hips. This threw a wrench into her career plans, as Armstrong was a successful triathlete and swimmer. Undaunted by her diagnosis, Armstrong decided to devote herself to cycling. Her competitive spirit paid off, as she has competed in the Olympics and won the U.S. national championship three times.
Gordie Howe
Dubbed "Mr. Hockey" for his all-around success in the NHL, Gordie Howe was forced to retire in 1971 because of arthritis in his left wrist. After undergoing surgery, he returned to the league two years later to play for the Houston Aeros and ended up being named the World Hockey Association's Most Valuable Player that year!
If you have joint pain, visit Southeast Orthopedic Specialists to learn how we can help you stay mobile and continue to do the things you love.
Return to Blog