PHYSICIANS

When you have a bone, muscle, or joint injury, you want the very best care and the greatest possible results. At Southeast Orthopedic Specialists all of our surgeons are fellowship-trained, meaning they have completed additional training at prestigious programs across the country to rank among the top experts in their field.

READ MORE

TESTIMONIALS

I had a trigger thumb issue with my left hand. I receive an injection which gave me relief for a couple of a month. The pain did return. Dr Goll recommend surgery but I had to weigh my options. Basically my quality of life was not at 100%, no boot camp classes, no spinning classes for me. My outcome from surgery was wonderful!! I have full ...

VIEW ALL TESTIMONIALS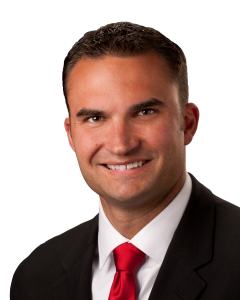 John Redmond, MD
Orthopedic Surgeon Joint Replacement Specialist
Southeast Orthopedic Specialist is proud to introduce the newest member to our team, Dr. John Redmond. Dr. Redmond is a graduate of the University of Minnesota Medical School. He then completed his residency in Orthopedic Surgery at Mayo Clinic...
VIEW FULL BIO
LATEST NEWS
The Future of Spine Technology
There have been many technology advancements for spine care. An orthopedic spinal surgeon, Anthony Yeung, weighs in on his opinions on where he sees the future of spinal care. Dr. Yeung realized the need for minimalism in spine surgery when a close family member sustained a nerve injury of the spine after partial...
read more