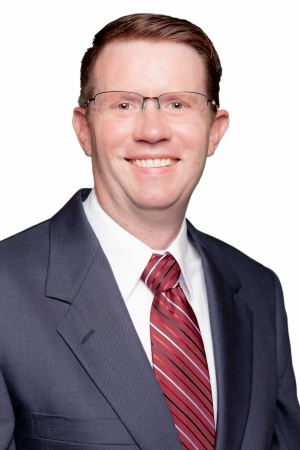 Jacksonville, FL (September 22, 2020) – Southeast Orthopedic Specialists, the regional leader in musculoskeletal care, is pleased to welcome Dr. Michael Robinson to its highly-trained team of orthopedic and spine specialists. Dr. Robinson will be seeing patients in Southeast Orthopedic Specialists newest Riverside location beginning October 1. The new Riverside DePaul Clinic is located at 2 Shircliff Way, Ste. 605 in Jacksonville.
"Our goal has always been to recruit physicians with the highest level of training and clinical skills. Dr. Robinson is certainly no exception to that given his extensive military achievements," said Donnie Romine, CEO of Southeast Orthopedic Specialists. "Dr. Robinson will help continue our mission of providing the highest level of care to patients throughout the Jacksonville area."
Michael Robinson, MD is a board-certified and fellowship-trained Orthopedic Surgeon specializing in joint replacement, including total knee replacement and total hip replacement. Dr. Robinson joins Southeast Orthopedic Specialists with extensive military service in the United States Navy.
After earning his Doctoral Degree from the University of Missouri-Kansas City, Dr. Robinson completed a surgical internship with Tripler Army Medical Center in Hawaii. He received flight surgeon training from the Naval Aviation Medical Institute in Florida. He served as a Naval Flight Surgeon before his orthopedic surgery training. He completed his orthopedic residency at Naval Medical Center-San Diego and fellowship training in adult reconstruction and joint replacement at the Hospital for Special Surgery in New York.
Before joining Southeast Orthopedic Specialists, Dr. Robinson cared for patients as an Orthopedic Surgeon locally and internationally while deployed in Afghanistan and stationed in Japan. Throughout Dr. Robinson's distinguished career, he has served in leadership roles such as Chief Medical Officer and Chair of the Medical Executive Committee at the Naval Hospital Jacksonville where he also served as the Department Head of Orthopedic Surgery.
Dr. Robinson's professionalism and dedication has earned him numerous honors such as the Jacksonville Business Journal Healthcare Hero Award, the Meritorious Service Medal and the Navy and Marine Corps Commendation Medal. He has broad experience in research, presentations within the medical community and is a Fellow of the American Academy of Orthopedic Surgeons and the American Association of Hip and Knee Surgeons.
About Southeast Orthopedic Specialists
Established in 2001, Southeast Orthopedic Specialists is a regional leader in musculoskeletal care. SOS was founded on the principle of providing high-quality, comprehensive care in the North Florida region. The entire spectrum of orthopedic care is provided to patients including: orthopedic surgery, spine care, physiatry, pain management, chiropractic, podiatry and physical therapy. Physicians at Southeast Orthopedic Specialists are leading experts in their field with decades of experience, including the completion of multiple fellowships and groundbreaking research. Visit www.se-ortho.com to learn more.
Return to Blog