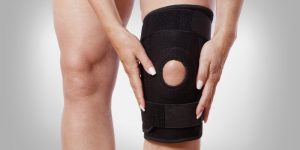 Hip and knee replacement are among the most commonly performed joint replacement surgeries. Millions of people have had them. However, determining whether hip or knee replacement is right for you is a big decision that needs to be made in consultation with an experienced orthopedic surgeon.
Is it Time for a Hip or Knee Replacement?
The problems that people experience with their hip and knee joints that indicate joint replacement surgery may be the best solution are nearly identical. Below are some signs that your joint problems are interfering with your quality of life to the point that you should see an orthopedic surgeon to discuss the possibility of hip or knee replacement surgery:
You have difficulty walking, getting in and out of chairs, climbing the stairs, getting in and out of the bathtub and with your mobility in general.
You experience stiffness after sitting or resting for a long period.
You have persistent or recurring pain. This pain often occurs during or after exercise or extensive use of the joint. It may interfere with your sleep.
There is a swelling in the joint.
The range of motion in the joint has decreased. Often people notice this when they bend.
You experience stiffness in the morning that lasts less than 30 minutes. Note that more continued stiffness may be a sign of rheumatoid arthritis.
You can feel the joint grating.
The pain gets worse in rainy or humid weather.
If medication and other non-surgical treatments, such as physical therapy or using a mobility device, are not relieving the aches, pains and stiffness, it might be time to consider surgery. You may have advanced joint disease. Joint replacement surgery can provide significant relief and allow you to resume normal activities that were impossible or painful previously.
Southeast Orthopedic Specialists Offers Minimally-Invasive Procedures
We have three joint replacement specialists at Southeast Orthopedic Specialists who are dedicated exclusively to joint replacement surgery. These Florida orthopedic specialists are knowledgeable and experienced in the latest technologies and minimally-invasive procedures.
A total knee or hip replacement is not always necessary. Our orthopedic surgeons determine, in consultation with their patients, the best course of action for their specific situation. We also provide physical therapy and otherphysical rehabilitation services to help them get them back to a mobile and pain-free life as quickly as possible after surgery.
Contact Southeast Orthopedic Specialists today to schedule an appointment with one of our physicians so that we can diagnose your condition and help you get back to an active, pain-free life.
Image Courtesy of: Huffington Post
Return to Blog