PHYSICIANS

When you have a bone, muscle, or joint injury, you want the very best care and the greatest possible results. At Southeast Orthopedic Specialists all of our surgeons are fellowship-trained, meaning they have completed additional training at prestigious programs across the country to rank among the top experts in their field.

READ MORE

TESTIMONIALS

I want to make you aware of the outstanding physical therapy I received from Kara Jankowski, DPT at your facility in Riverside. I have been a patient of Kara's for the past two months. She has been my physical therapist as I recover from a total knee replacement Dr. Amundaray preformed on Oct. 7, 2015. For the first visit, I found Kara to be profes...

VIEW ALL TESTIMONIALS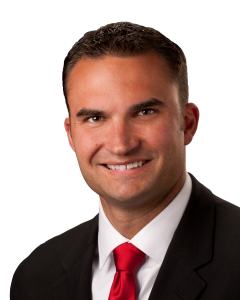 John Redmond, MD
Orthopedic Surgeon Joint Replacement Specialist
Southeast Orthopedic Specialist is proud to introduce the newest member to our team, Dr. John Redmond. Dr. Redmond is a graduate of the University of Minnesota Medical School. He then completed his residency in Orthopedic Surgery at Mayo Clinic...
VIEW FULL BIO
LATEST NEWS
Why Foot Care is Important
Your feet were made for walking, and it's important not to tiptoe around the importance of foot health. Despite the distance from your heart, the health of your feet can impact your overall health. It's important not to ignore foot pain. If your feet hurt, it's time to see your doctor or schedule...
read more