PHYSICIANS

When you have a bone, muscle, or joint injury, you want the very best care and the greatest possible results. At Southeast Orthopedic Specialists all of our surgeons are fellowship-trained, meaning they have completed additional training at prestigious programs across the country to rank among the top experts in their field.

READ MORE

TESTIMONIALS

I had a trigger thumb issue with my left hand. I receive an injection which gave me relief for a couple of a month. The pain did return. Dr Goll recommend surgery but I had to weigh my options. Basically my quality of life was not at 100%, no boot camp classes, no spinning classes for me. My outcome from surgery was wonderful!! I have full ...

VIEW ALL TESTIMONIALS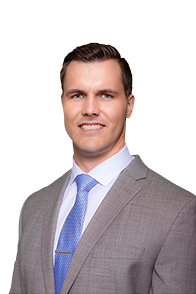 Shaun Janse van Rensburg, DC
Chiropractic Physician
Expert Chiropractic Medicine encompasses manual manipulations of the spine and extremities to restore proper mobility of the joint. Additionally, manual manipulations focus on proper biomechanics to avoid compensation throughout the body that could lead to pain and injury.
VIEW FULL BIO
LATEST NEWS
How long does it take to heal from a broken ankle?
If you have a broken ankle, you're probably wondering how long it will be before it's healed. Broken ankles can range from severely impeding your ability to walk, to being barely noticeable, depending on where the fracture occurred and how severe it is.
How many bones are in the ankle?
The ankle joint is comprised of...
read more