PHYSICIANS

When you have a bone, muscle, or joint injury, you want the very best care and the greatest possible results. At Southeast Orthopedic Specialists all of our surgeons are fellowship-trained, meaning they have completed additional training at prestigious programs across the country to rank among the top experts in their field.

READ MORE

TESTIMONIALS

"I am back living the life of a long distance hiker. Having both my knees replaced I've been able to return to the trail w/o the pain. I have already gotten in 800 miles of trail and hope for many more. Thanks Dr. Duffy, you are the best!!!!"

VIEW ALL TESTIMONIALS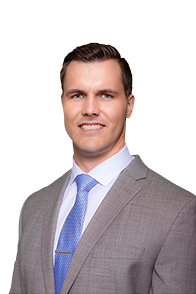 Shaun Janse van Rensburg, DC
Chiropractic Physician
Expert Chiropractic Medicine encompasses manual manipulations of the spine and extremities to restore proper mobility of the joint. Additionally, manual manipulations focus on proper biomechanics to avoid compensation throughout the body that could lead to pain and injury.
VIEW FULL BIO
LATEST NEWS
When to See an Orthopedist About Foot & Ankle Problems
Our feet and ankles are extremely important to our body. They allow us to walk around and do other things such as dance or play sports. Because of this, it is important to listen to your body. If your feet and ankles are injured, you want to take care of them as soon as...
read more